What is required of me as Team Captain?
It's easy to be a Team Captain!
Sign up and create your Team page, setting a team fundraising goal and telling your team's fundraising story through words and visuals.

Create your own Team Captain page, setting your own personal fundraising goal and telling people why you are fundraising.
Invite team members so they can create their own Team Member page using the Short URL or built-in social sharing features to reach out to your personal networks.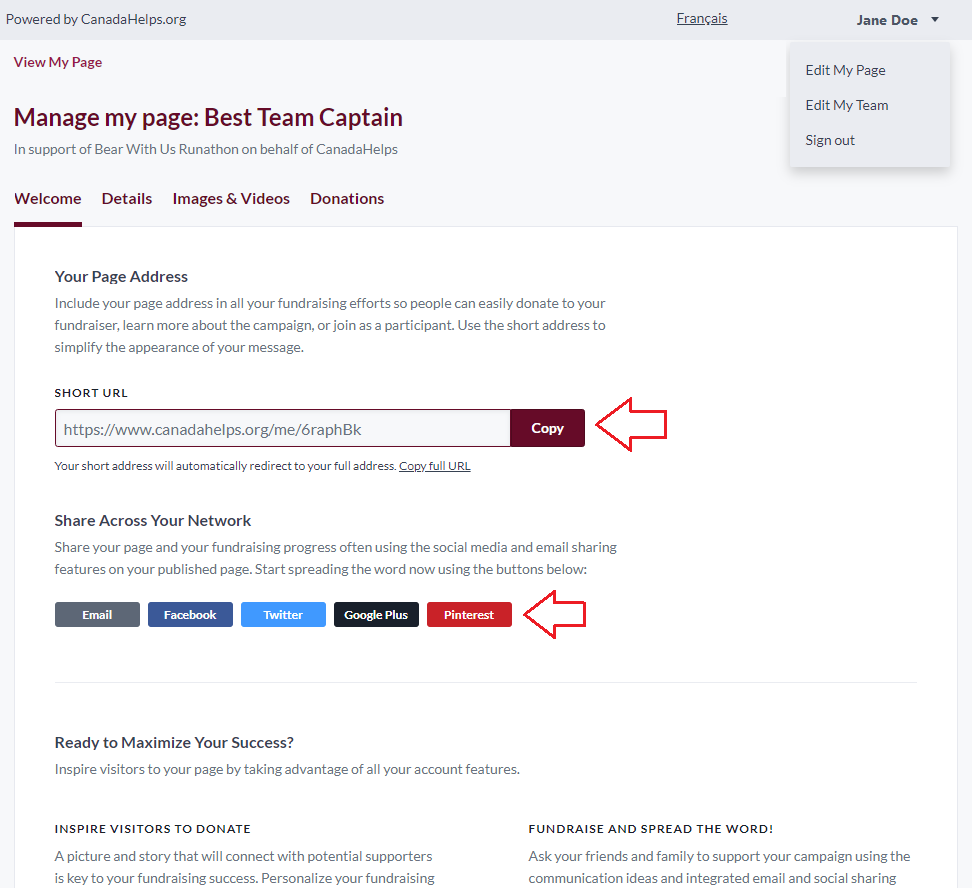 TIP: As Team Captain, be sure to keep in touch with your team throughout the campaign, offering fundraising ideas and support, reporting on fundraising progress, and keeping everyone motivated to reach your team goal.
Need more tips and tools on being a team captain? Reach out to the charity organizing the P2P campaign!