Where can I go to edit my Team/Captain page?
Once registered as a Team Captain, you can update your Team  Captain and Team pages anytime, invite Team Members, and easily send emails to one or all Team Members.

Login to your donor account.
Click on the 'Fundraising Pages' tab and then on the 'Edit' button beside your page.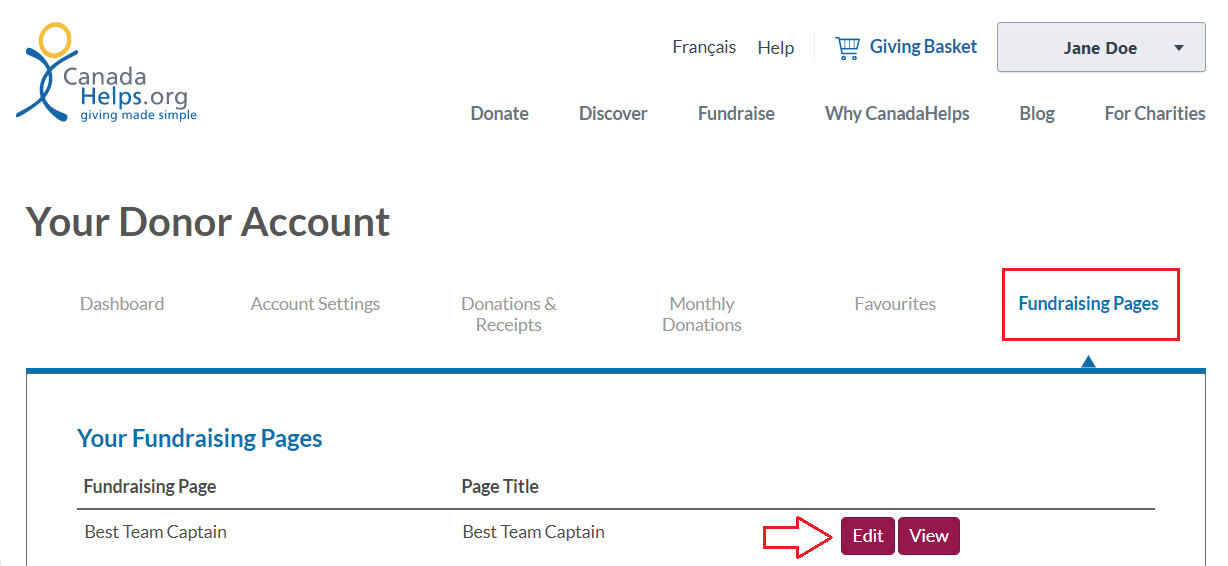 3. Use your name in the top right-hand corner to toggle between your Team Captain and Team page and edit/manage either.